Changes to Programming
Wednesday 28 Jan, 2015
There will be some changes to programme on Bucketts Radio over the next couple of weeks as we have two of our long running programmes finishing and some new programmes coming up.
'No Worries Radio' has been running for a number of years with Ty on a Monday and Friday morning from 7-9am.  Ty has finished up with his final live show on Monday 26th January and his final repeat show on Friday 30th January.  Ty will be back, however, in the school holidays.  Meanwhile, we will keep the 'No Worries Tunes' running in that time slot until we hear Ty live on the radio again.
Also finishing is 'Bubs & Mums Radio Hour'.  This program has been running for about 5 years but for the past year has been on autopilot.   "It's time for a change" says CaliMai, the creator of the show.  Children's stories, however, can still be heard on Marina's Mini Music on Wednesday afternoons 3 - 5pm.  CaliMai is planning to start a new show soon on a Monday afternoons.
If you have an idea for a radio programme and would like to give it a try, that's what community radio is all about.  Please contact the station on 6558 2400 or email support@buckettsradio.com.au.
AirAsia Crash - Martin Babakhan Comments
Tuesday 20 Jan, 2015
Martin Babakhan calls for more training for pilots and air traffic controllers to consider safety during extreme weather events.  Press 'Read more' to find article by Shar Adams from Epoch Times, 7 Jan 2015. Click here
More improvements to Bucketts Radio studios
Sunday 14 Sep, 2014
Bucketts Radio have been fortunate over the years to receive funding and donations-in-kind to help us improve our studios.  Holiday Coast Credit Union have provided funds to help soundproof the studio with more solid doors and accostic foam for the walls.  Bunnings Taree have donated carpet squares to help complete the carpeting job which was started by Ann and Steve Williams.
"There is still work to be done at our humble studios but we have come a long way." says President, Shayne Holstein.  "Members of the community and visitors to Gloucester are welcome to come and have a look at our studios in the Majestic Arcade, Church Street, Gloucester.  We welcome comments on how we can improve."
Community Broadcasting Foundation has also provided funds to help us replace our sign on the Majestic Arcade in Church Street.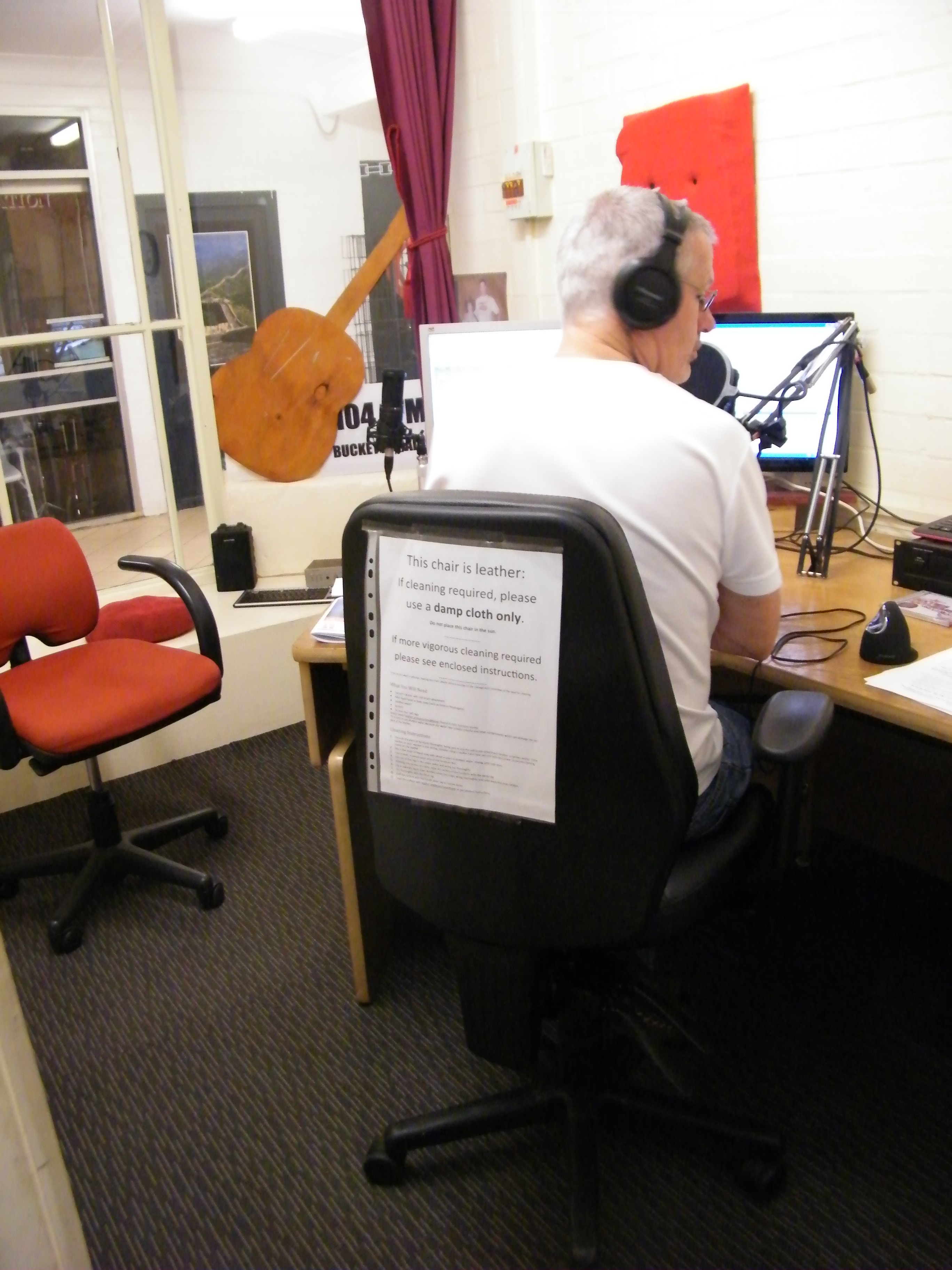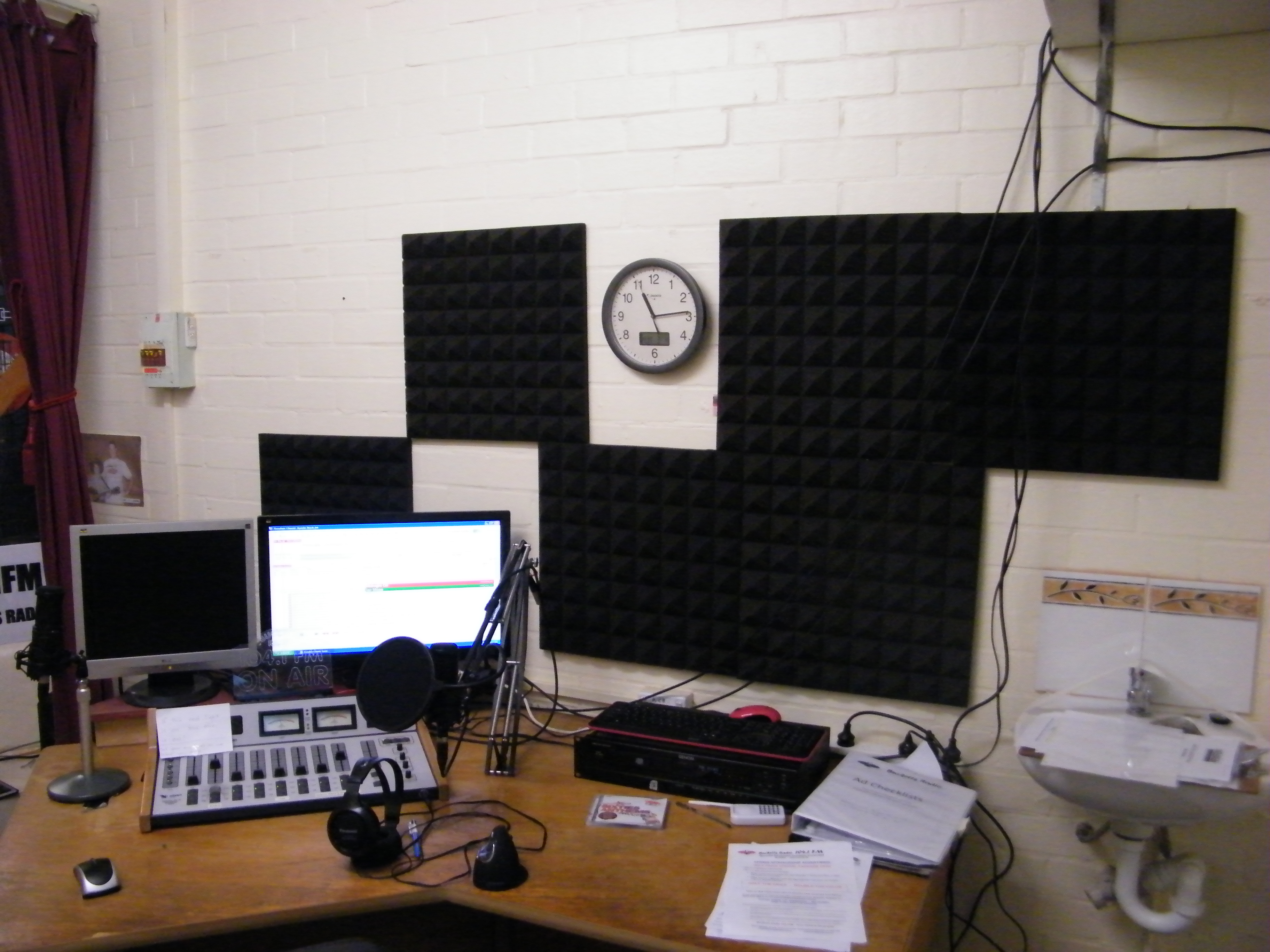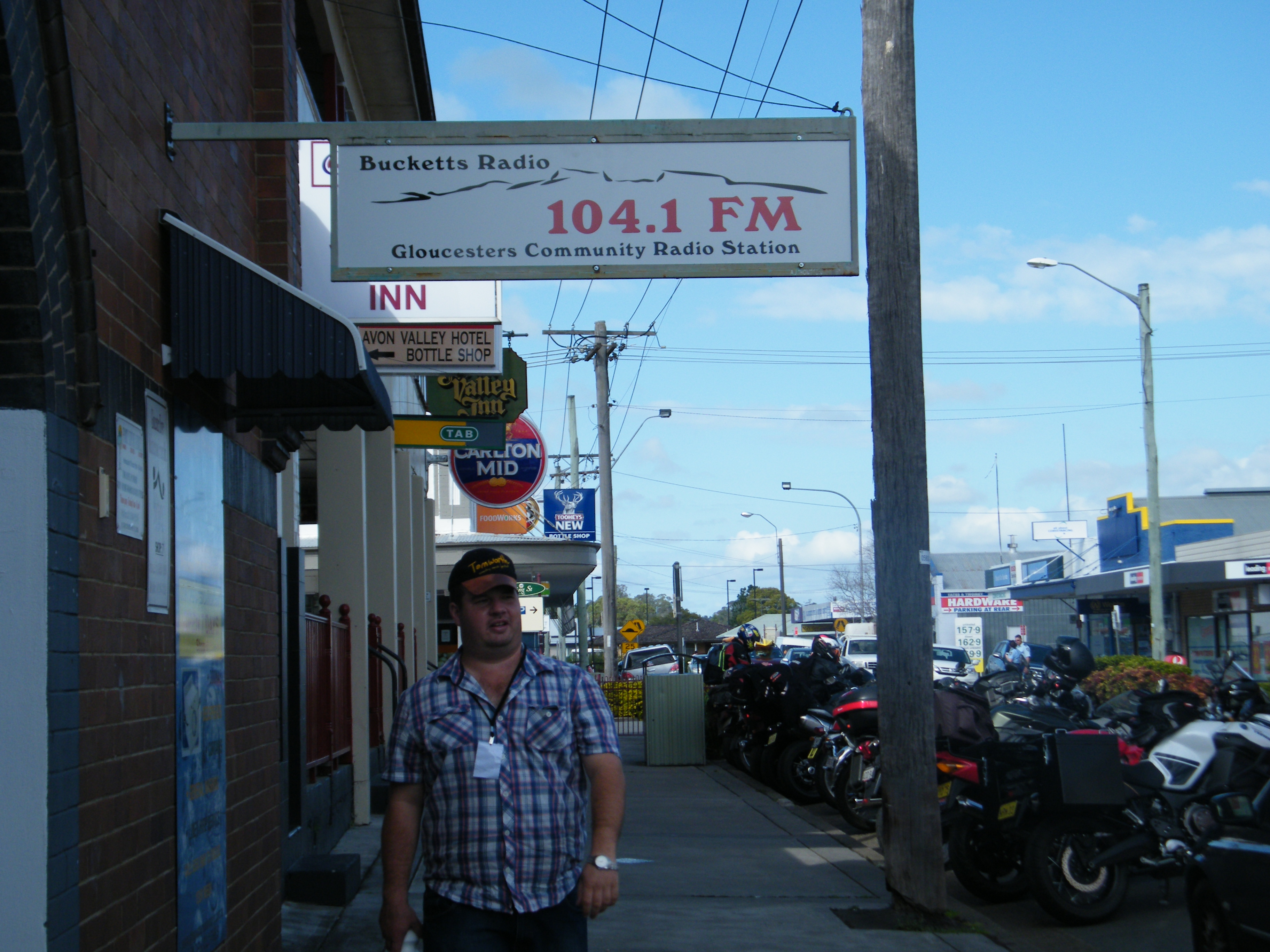 Bucketts Radio Open Day
Thursday 21 Aug, 2014
Ever wonder what it takes to become a radio announcer or what a radio station looks like and how it works?  Bucketts Radio will be having an OPEN DAY on Saturday 13th September 9am to 2pm so you can come and visit, receive a tour of the radio station, have a go at putting together a playlist, record an ID or try our simulation studio to see what it's like doing your own live radio show.  Come and meet some of the current and past announcers and give your ideas for improvements to the station.  Lucky door prize and other give aways will be happening on the day.
Media Training with Jim Sullivan
Wednesday 6 Aug, 2014
Bucketts Radio will be holding media training at the radio studio in the Majestic Arcade on
Saturday 23rd August starting at 2pm. Jim Sullivan, formerly of NBN, has kindly donated his
time and expertise to help our volunteers improve their media skills. The particular topics
he will be speaking on are: Effectively using your voice, Interviewing and News reading. Mr
Sullivan has over 40 years of experience in the media, starting out as a reporter and
documentary producer, then serving for 23 years as News Director at NBN Television.
His experience includes various forms of media including: print, radio, TV, and in advertising, PR
and journalism. Community service programmes he produced at NBN included Drive Alive,
and Project Restart - promoting CPR. Mr Sullivan retired from NBN in July 2007. He has
recently been serving the community at the Gloucester Great Lakes Rural Fire Service.

Bucketts Radio would also like to invite interested members of the community to come and
join the training with Mr Sullivan. Anyone who has interest in improving their skills or those
who have thought about becoming a volunteer announcer at Bucketts Radio are welcome.
This is a good opportunity to meet the crew at Bucketts Radio, introduce yourself, have a
look at the studio and see what it takes to become a radio announcer.

Cost of the training is only $5. Afternoon tea will be served and training materials supplied.
Places are limited so please book your spot and pay your fee by Friday 15th August. You can
register your interest or for more information, please email support@buckettsradio.com.au
or call 6558 2400.
Licence to broadcast until 30 May 2015
Sunday 1 Jun, 2014
Bucketts Radio has been successful in receiving their 6th Temporary Community Broadcasting Licence.  Bucketts Radio looks forward to a great year of broadcasting with new equipment, new ideas and new programming, along with some of the old favourites.  Bucketts Radio is always looking for new volunteers to contribute to the organisation in a variety of capacities, as well as looking for sponsors to advertise on-air.  Come in and visit us at the studios in the Majestic Arcade in Gloucester.