Lorna & Friends
Air Times
Friday, 1:00 pm - 2:00 pm
Lorna and Friends will entertain you on Friday afternoons between 1pm and 2pm
with a mix of music from the 1950s to the present.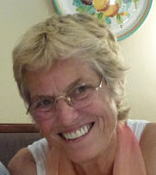 Along with the music there will be interviews, stories to be read and poems to enjoy.   
With such a wealth of talent in the area this will become the program to showcase that talent and perhaps set creative people on a new path.   
There will be stories from those who rode horses to school, those who used cow pats to warm their feet early on winter mornings in the dairies and recollections of a simpler time in Gloucester life. 
If you know someone with a story to tell please let us know.
If you would like to contribute please let us know.  
If you like the music we play please let us know.
If you have suggestions please let us know. 
We look forward to hearing from you and enjoying your company.